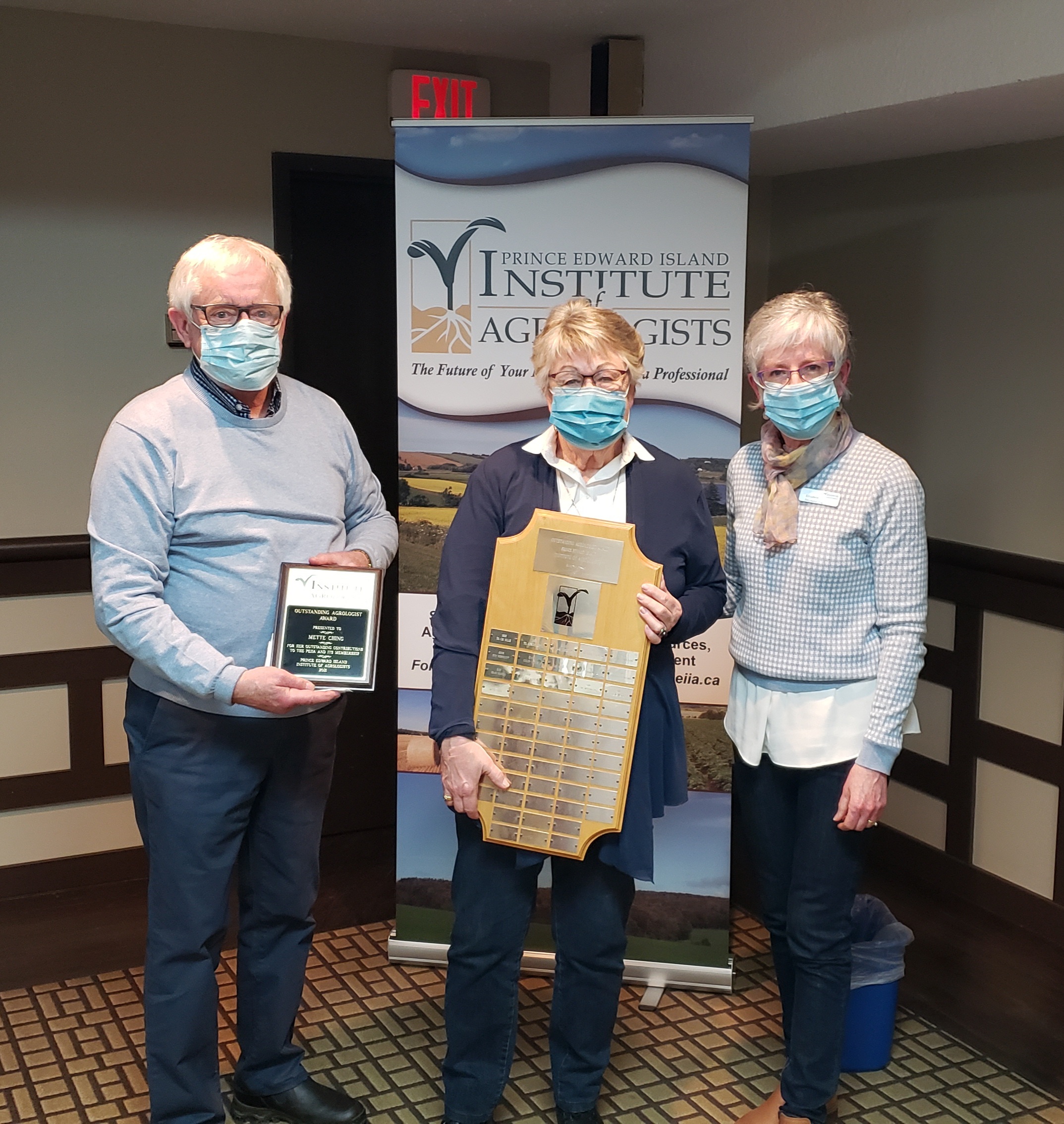 13 Apr

Mette Ching named PEIIA Outstanding Agrologist for 2021

The Prince Edward Island Institute of Agrologists held a well-attended Annual General Meeting at the Rodd Royalty Inn on April 7th. Among the highlights of this hybrid virtual/in-person meeting that observed all COVID-19 guidelines was the presentation of three awards to deserving PEIIA members for their contributions to the agriculture industry as well as to the Institute of Agrologists.

Recognized with the PEIIA Outstanding Agrologist Award was Mette Ching, P.Ag. of Cornwall.  The Outstanding Agrologist Award is presented to a member of the Institute for outstanding service in the previous 5-10 years of membership in the PEIIA.  Mette is a most worthy recipient of this honour in no small part for her many years of service at Registrar of the PEIIA, as well as previously serving as President of the PEIIA Council.  During her time as Registrar and participating on PEIIA Council, Mette was instrumental in promoting and growing membership in the Institute.

Mette has previously worked with the PEI Department of Agriculture, was part of the ownership and management team with Black Pond Farms near Souris, continues to sell real estate, and served as the first female President of the PEI Federation of Agriculture.  Mette continues to serve on the PEIIA membership committee and has been a wonderful mentor and colleague for a generation of fellow agrologists.

Photo:  Leaming Murphy, P.Ag. (left) and Liz Maynard, P.Ag. (right) present Mette Ching, P.Ag. with the PEIIA Outstanding Agrologist Award.